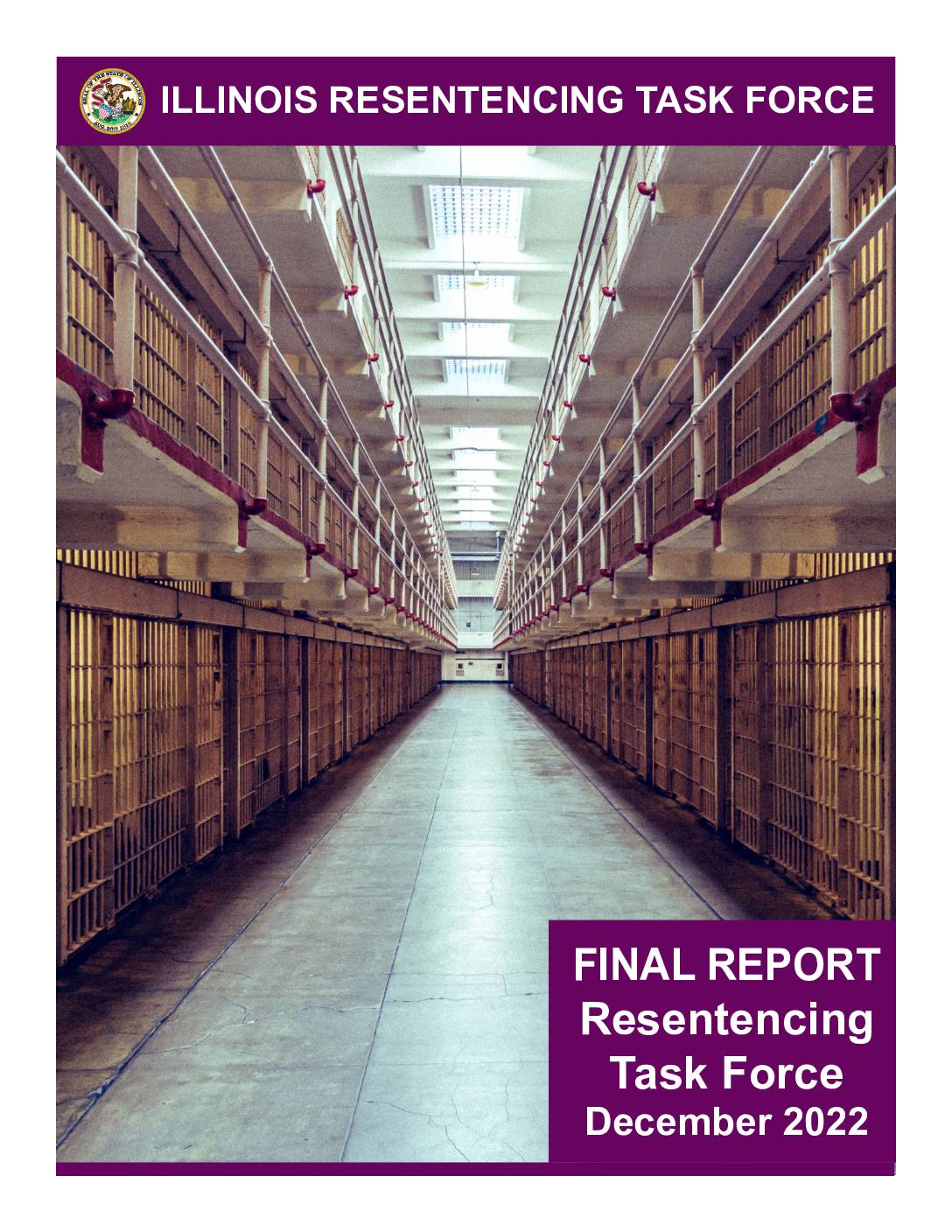 The Illinois Resentencing Task Force (RTF) recommends legislators create new pathways for people currently incarcerated to be resentenced. This marks the first time an Illinois government entity has recommended retroactive reform and acknowledged retroactive reform is both constitutional and overdue.
The RTF released the report after a year-long study of ways to reduce Illinois's prison population; the report includes 16 recommendations for the Illinois General Assembly and governor. Created by Public Act 102-99, the RTF examined how to address the inequities produced by current sentencing laws and by those from previous punitive, punishment-based eras.
The report's primary recommendation is that legislators and the governor create both prospective and retroactive resentencing opportunities, allowing people who are currently in prison to have their cases reviewed. Sentencing reform in Illinois has almost always been prospective only – meaning these changes only apply to people sentenced after a bill's effective date and people already incarcerated do not see relief. The report outlines a process by which prosecutors, people who are incarcerated, and defense attorneys could initiate resentencing processes. The report argues a resentencing process must consider mitigating factors, such as the convicted person's age at the time of the crime, trauma history, substance abuse, and medical history. Further, the report highlights that people age out of crime and people who have served decades in prison rarely reoffend. Thus, resentencing must be considered for people serving lengthy sentences for serious crimes from decades ago.